When:
March 4, 2017 @ 12:00 pm – 5:00 pm
2017-03-04T12:00:00-01:00
2017-03-04T17:00:00-01:00
Where:
Tri-City Country Club
314 N Underwood St
Kennewick, WA 99336
USA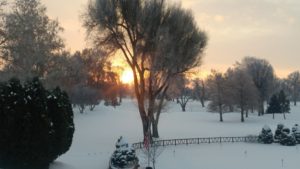 2017 Jack Frost Scramble
March 4th
12pm Shotgun
Format: Four person scramble, all shots must be played with in one club length, no nearer the hole from the selected ball. Except on the green the ball must be placed with 6 inches no nearer the hole.  All balls must be played from a like type surface, for example if the ball selected is in the sand all balls must be played from the sand same for the rough or the fairway.
Drive Limitations:  Two drives per player must be selected throughout the round.
Entry Fee: $25 for members and $45 for non-members (minimum of 2 members per team)
Sides Games: $5 per person ($20 per team) Gross/Net Skins
Handicaps: Team's handicaps are 16% of the teams combined handicaps.
Event Credit: All non-member event credit will expire at the end of this year, and all member credit greater than $200 will expire at the end of the year as well.
 *Awards and Dinner Special Following Play
Bourbon Marinated Tri-Tip Steak
$17.00
Menu items available as well
HOLE #             DESCRIPTION                              PAR                      HDCP
Hole # 1 / #10         # 1 tee to # 2 green                 Par 4                     1 /  2
Hole # 2 / #11         # 5 tee to # 6 green                 Par 4                     7 /  8
Hole # 3 / #12         Hole # 7                                        Par 5                     5 /  6
Hole # 4 / #13         Hole # 8                                        Par 3                   17 /18
Hole # 5 / #14         # 9 Tee to # 11 Green             Par 5                     3 /  4
Hole # 6 / #15         # 12 Tee to #10 Green            Par 4                   11 /12
Hole # 7 / #16         Hole # 13                                      Par 3                   15 /16
Hole # 8 / #17         # 14 Tee to # 15 Green           Par 4                   13 /14
Hole # 9 / #18         # 16 Tee to # 18 Green           Par 4                     9 /10  
                                                          PAR             36  x   2  = 72