Zintel Creek Golf Lessons
Our mission at Zintel Creek is to provide our students the correct program and environement to enhance their ability.  We strive to create a specific program for what the student needs based on their individual goals.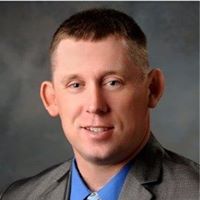 Clint Ables
General Manager/Head Golf Professional
My biggest goal in providing golf instruction is increasing your enjoyment for the game.  That might mean just wanting to get the ball airborne or shooting under par.  Everyone is different and unique, as will be their swing.  I don't believe there is one swing for everyone but there are some simple principles that create our ball flights.  I enjoy working with students on the complete game from tee to green and how to manage their game to achieve the best results.
Email: Clint@Zintelcreek.com
Brad Elzie
Assistant Golf Professional
My goal with every lesson is to get the student to have a better understanding of their golf swing and what they can do to improve it.  My swing philosphy is very simple…I focus on the relationship with your swing path and club face.  The closer we can get that relationship to neutral, the more consistent your ball flight will be which will increase your enjoyment of the game.
Email: Brad@Zintelcreek.com